Experiments in Generative Quilting
Quilting seems particularly suited for generative works, with its geometric and block based construction. The unexpected nature of generative works combined with the thoughtful handcraft and deep history of quilting seem particularly suited for the kind of work I like to do.
Generative Quilt Designers
Surprisingly when doing research there doesn't seem to be much results for those already working with generative designs for quilting. A prominent example I found was Libs Elliot who creates quilt designs using Processing.
Seems like there is a program called Prequilt that might also offer generative options for quilt making.
First Iteration: Basic Half Triangle Block Generator
I decided to start with the most basic of components: the quilt square. This is the fundamental unit that will make up a block. To simplify things I chose only four possibilities for how a square can be constructed, using only two color options:

A square completely filled with color 1.

A square completely filled with color 2


Half triangle squares with differing order in which side has color 1 or color 2
With these four possibilities it's possible to already generative an astonishing array of block shapes using variable amounts of row numbers using a purely random implementation.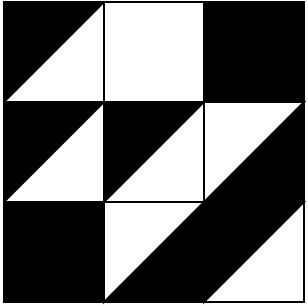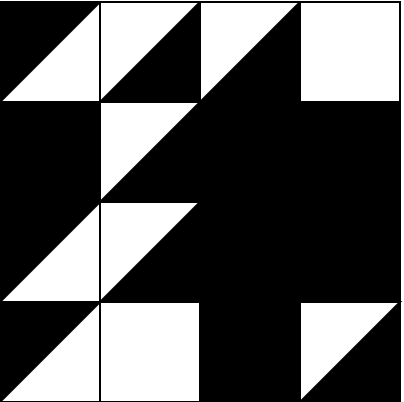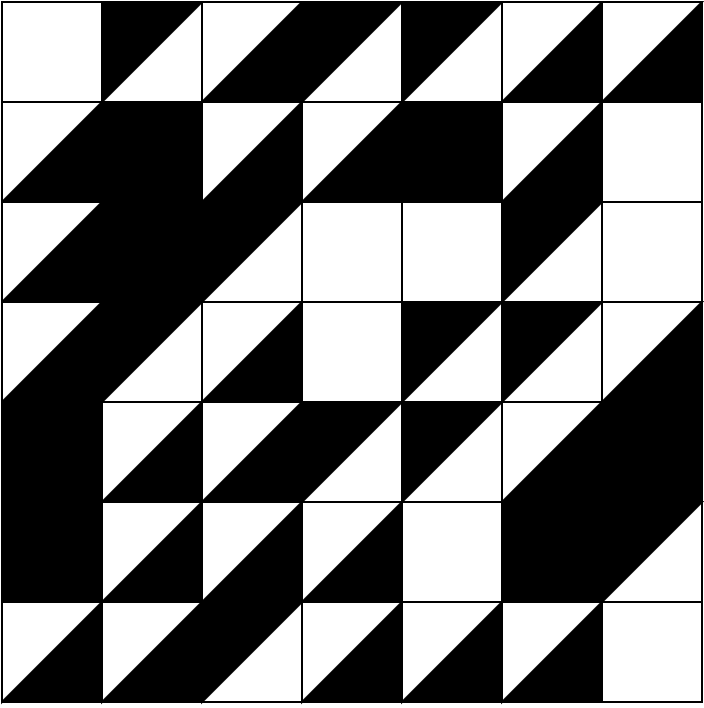 Example of block designs using three, four and seven blocks per row.
The interface for this iteration can be found here.
Notes mentioning this note
There are no notes linking to this note.